Inspire infinite potential
The Аward provides the necessary environment to develop the soft skills we all need beyond the school building into real life. Each participant manages to develop in themselves especially skills for time management, perseverance and responsibility, which are valuable in every area of activity." – Radoslava Georgieva, Award Leader

The Duke of Edinburgh's
International Award gives you:
Internationally recognized certificate
Certify and validate the qualities and skills you have acquired outside the classroom
Social contacts
Create new and interesting social contacts
Variety of activities
You choose the field in which you want to develop without any restrictions and competition
More adventure
You have the opportunity to experience adventures that last a lifetime
University аdvantage
The Аward gives you a competitive advantage when applying for university or work in the 140 countries where it exists
Community member
Becoming part of a huge international community of young people who are also part of the Award
Upgrading skills
Enable your employees to develop leadership and mentoring skills
Inclusion
You have a tool that can shorten the distance between teacher and student
Development
Giving young people in your organisation the opportunity to develop and enrich themselves in different areas of interest
Prestige
Become part of the family of a prestigious international youth personal development programme
Exchange of experience
You get the opportunity to exchange experiences and work on collaborative projects with other organisations that are part of the Award's international family (over 140 countries to date)
Recognisability
You are part of a national initiative under the patronage of the Presidency of the Republic of Bulgaria
Community member
Become part of the Award community and change the world
New contacts
You have the opportunity to get to know the Award participants and support their personal development
Meaning
When you donate money to charity, you create opportunities to meet new people who believe in the same causes that inspire you. This, as well as making a real impact on these causes, can fill your everyday life with more meaning
The Award in numbers
For young people
Are you ready for the challenges of the Award?
Any young person aged 14 to 24 can take part in the Award and become a Bronze, Silver or Gold level holder in the Award.
8 million young people from more than 140 countries around the world have already participated in the Award.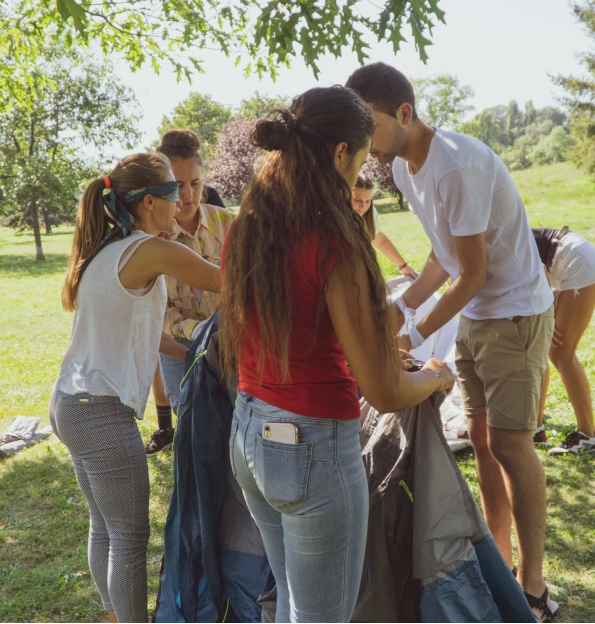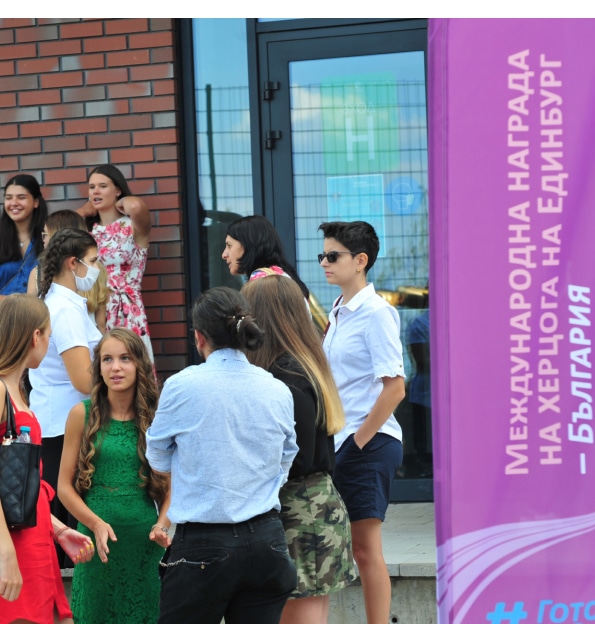 For educational organizations
License your organisation
The Licensed Award Operators are the organisations that work directly with the young people within the programme. They are the connection between theory and practice. By becoming a Licensed Award Operator, each organisation is entitled to use The Duke of Edinburgh's International Award's methodology, name, advertising materials and resources.
Become a donor
Do you believe in our cause? Support us and become part of the Award
Your support enables young people to develop valuable life skills such as goal setting, teamwork, confidence in their own abilities, initiative in sport, leadership skills and last but not least – responsibility towards themselves and the community around them.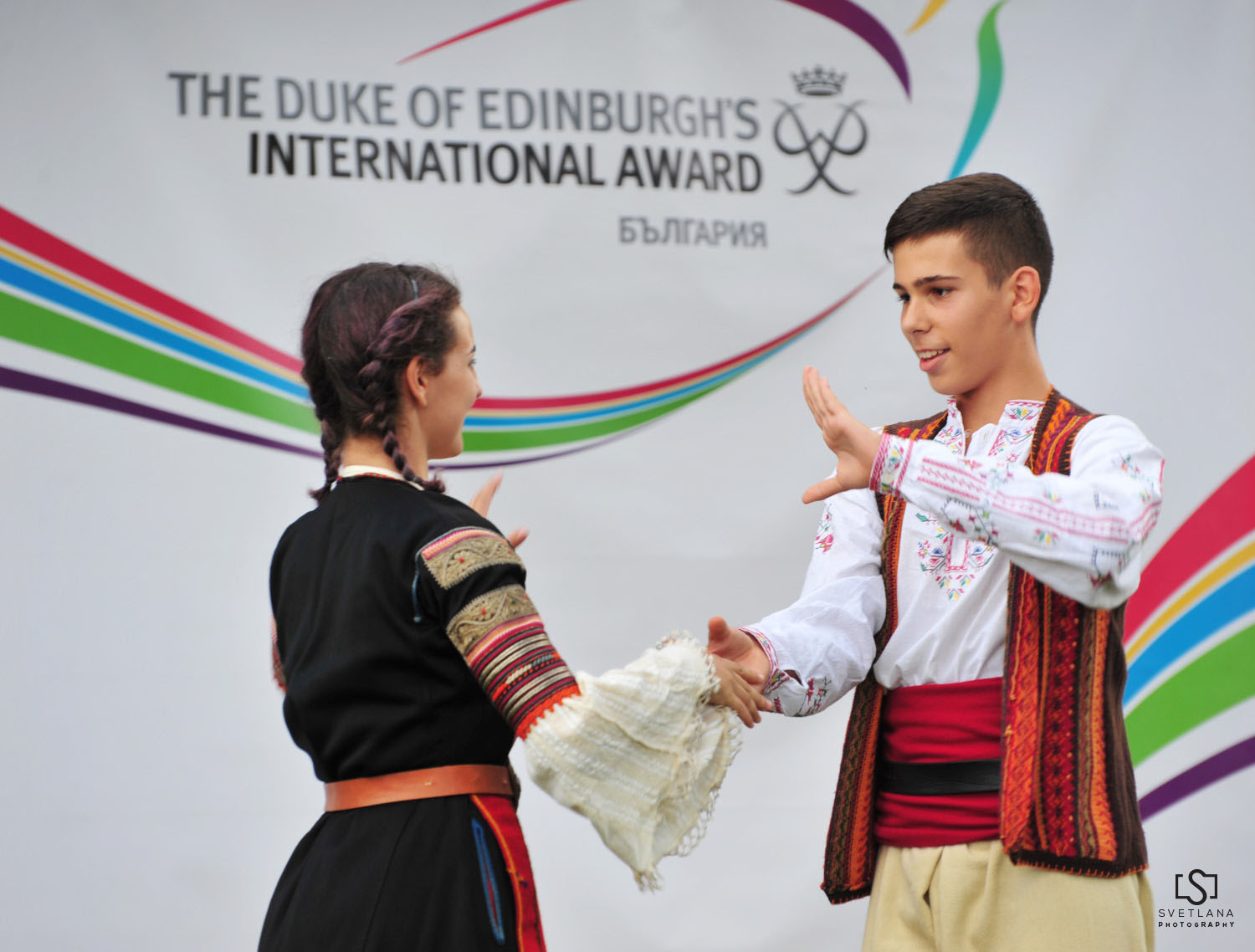 Reviews
The Award is a personal development program through which many personal and academic successes can be achieved. Young people need to be actively involved in non-formal education and the development of "soft skills", for which the Award can help a lot. The award left a lasting impression on me - it made me believe in my abilities and give my best to experience the pleasure of reaching the ultimate goal.

Bronze, Silver and Gold Award holder

The pandemic that swept the world forced us to shut ourselves in our homes, and we had to remain productive and positive. Because despite the difficulties in our daily lives, life must go on, and we must strive for our dreams again. The Award gives us the unique opportunity to have fun with new activities while getting to know ourselves and everything around us. And young people need to know what they are capable of in order to be able to rule a new and better world.

Bronze Award holder, currently at Silver level

I definitely became more responsible - by committing to the Award I made a commitment - mostly to myself, and I really wanted to fulfill it. The encouragement to volunteer when I was just 15, to dare to step out of my comfort zone, to try things I had never thought of trying, and to turn out to be an important part of my life puzzle with the goals which I have achieved and with the experience I have gained is invaluable.

Bronze and Silver Award holder, currently at Gold level

I grew up with the Award. I developed myself, I changed my worldview, I met wonderful people. When I applied for a job, the information related to the Award turned out to be quite impressive and interesting for employers. However, she cultivates qualities that are highly valued in the work environment.

Gold Award holder

The experience is incomparable, because you embark on a vast adventure of self-knowledge and meet different people who often become your friends and associates in the desire for change. I understood who I was, what I wanted to do in the future and how I could achieve my goals.

Bronze and Silver Award holder

The realization that gradual development is fundamental to all areas of our lives came after the award at the Bronze level. What is learned during the program should be applied after the end of it, and when it becomes a daily routine to be strict, everything is done with great ease and speed.

Gold Award holder

I think the Award would be useful for anyone looking for direction, but needs a structure to find it. In addition to the ability to set goals and perform, the Award introduced me to quite inspiring people and brought me closer to some of my best friends. Thanks to my success, I also developed my sense of self-confidence.

achieved the level of Bronze, Silver and Gold and Leader in the Award

I think what is really special about the Duke of Edinburgh Award is that it gives people the opportunity to take control of their own development in order to acquire skills and gain the confidence that they can contribute and make a difference. I feel proud and happy to support the program of the Award here in Bulgaria with everything I can do to support its promotion throughout the country, because I think this is a fantastic initiative.

Ambassador of the United Kingdom

For me, this is a brilliant program. It offers young people from all walks of life, from all backgrounds, a real opportunity to grow and learn, to develop resilience, initiative, teamwork skills, a sense of social responsibility because we live in a world and environment that are bigger than us, but we play our part in this context.

Ambassador of the United Kingdom

I am extremely proud of myself for showing perseverance and effort to achieve my goal. However, it doesn't happen every day that you are rewarded for having fun for three months. The award gave me courage. Fill me with an extreme thirst for new challenges. Wishing to meet more amazing people like those from the Award board and the participants. And perhaps most importantly - faith that I can achieve anything I want!

Bronze Award holder, currently at Silver level

Today, more than ever, young people need a program that gives them structure, purpose and direction for development. Today, more than ever, the Award gives freedom, builds discipline and desire and strives for development. Qualities that I strongly believe will help you both professionally and personally.

Deputy British Ambassador to Bulgaria

The Аward helps young people prepare for the world by providing them with tools to develop flexibility, adaptability, leadership and problem-solving skills. And the world we live in today makes these skills even more important.

Ambassador of the United Kingdom

The future of young people is our common future. Because they grow, educate, strengthen their will, show their talents not only in school. They learn not only in the classroom. They accept the example of others and each of us must have the will, the courage and responsible attitude to help them reach their goal, their ideal.

President of the Republic of Bulgaria patron of the Award in Bulgaria
Friends of the Award